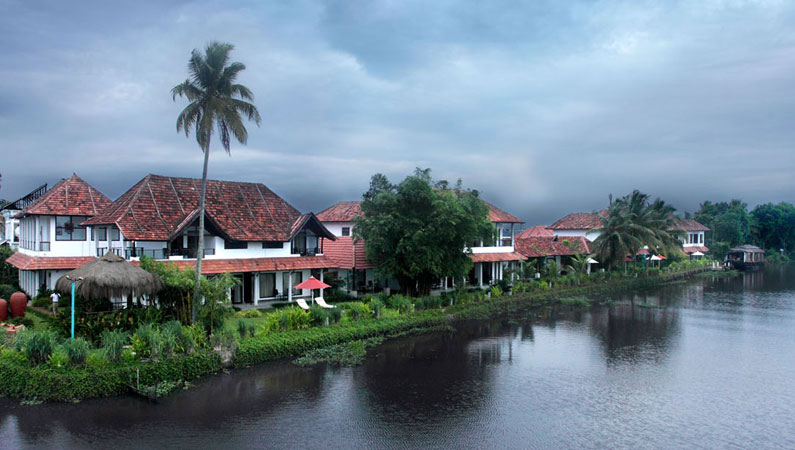 5 Hottest Choices to Celebrate New Year in Northern India
Don't feel like being a part of same old New Year parties? Well if party is not on your mind and you longe for doing something different to bid old year adieu, taking a tour to one of the best places in Northern India will serve the purpose. The region holds immense wealth of natural beauty and opportunities to thrill you. Here is a list of some of the most exciting places to celebrate New Year holidays:
1. Jaipur
Popular as the Pink City of India, Jaipur is certainly one of the places to hit when it comes to celebrating New Year. It is the capital city of Rajasthan and holds a wealth of magnanimous architectural attractions including the exquisite Hawa Mahal, Jantar Mantar, Amber Fort etc. These architectural beauties don't fail to impress during day and at night. All of the sight seeing options in this amazing city make it an ideal destination for you to welcome the New Year.
This is not all. Jaipur offers a lot of other beautiful options to spend New Year's Eve. You can head to some of the popular locations such as Umaid Bhawan, Sheraton, Chokhi Dhani, Sarang Palace for New Year's celebrations. Here, you may book rooms in one of the villas throwing New Year bashes. The royal city will make your event memorable for a lifetime. These hotels offer unlimited food and drinks options at decent price packages.
2. Jaisalmer
How about starting a New Year by celebrating in the beautiful desert? Well, enjoying amidst golden sand dunes and camping will simply make for a memorable start. If desert, camping, safaris, and adventure are your idea of enjoying a New Year, simply pay a visit to Jaisalmer. Situated in Rajasthan, this exquisite city will make you fall head over heels for its natural beauty. Several interesting parties are organized in Jaisalmer. Desert Safarios and Adventure Travels are known to arrange for the best ones. You may book some of the exclusive packages extending 2-3 days. Nothing can beat the unique experience of partying under the stars! Most of the desert camps include drinks, special dinners and impressive activities to welcome the New Year. The place also offer brilliant performances by traditional folk dancers. Amazing food, song and dance are a part of these camps.
3. Manali
Well, you may take it as a crazy idea but visiting hill stations during winter is truly worth it! In fact, Manali is one of the most popular tourist spots for travellers looking forward to celebrate Christmas and New Year. There are a number of reasons for this. The exquisite region recieves heavy snowfalls and ensures brilliant opportunities for sports activities. Summer or winter – Manali is never boring. A lot of reputed hotels in Manali also organize exciting New Year bashes. So if you are in Manali for New Year, the place will certainly welcome you with its beautiful sightseeing options. Once here, don'r forget to visit Solang Valley. This is where you will enjoy the best of sledging and skiing. You may enquire about some of the best places and hotels organizing New Year bashes for January 2016. Some of the basic highlights of Manali parties for New Year include a fireworks, lavish buffet, unlimited liquor, music, dance and lot more.
4. Shimla
Situated conveniently in Himachal Pradesh, this beautiful exquisite town gets good amout of tourists during the months of December and January. Snow lovers visit the place to witness mesmerising snowfall. It can be absolutely fantastic to welcome the New Year while dancing on the snow and this lured tourists in hordes every year. If you seek adventure, you can choose any of the activities including trekking, ice skating and paragliding. Partying in Shimla is one of the best things you can do to welcome another year in your life!
5. Gulmarg
If you wish to join the 'white New Year' celebration fad, here's how you do it! Plan a visit to Gulmarg, the Switzerland of Asia. The place has all that you would want to welcome then new year. A flight away, the picturesque place is the best way to catch some snow. During the months of December and January, the place experiences heavy snowfall. The perfect location of Gulmarg in the western parts of the breathtaking Himalayas makes it a must visit for all.
The eye-catching snow-capped mountains will thrill you to the core. Some of the best activities you can indulge in Gulmarg include a wonderful ride in the world famous Gondala, the highest cable car in the world. Try booking accommodations in advance or some of the best trips organized by reputed travel institutions. Most of these trips last for about 3-4 days. Dancing, bonfire, food, unlimited drinks etc. are the major highlights of these trips.
So what are your new year celebration plans?